Welcome to Champori!

We regret to announce that we have to close the business due to personal circumstances. We are very sorry to no longer be able to offer our products and wish you all the very best in your healing journies.

Natural Treatment for Psoriasis, Eczema and Seborrheic Dermatitis
Effective and safe herbal treatments for various skin diseases have been known to Tibetan monks-healers for centuries. Herbalists in the East still use them today. Champori is the only online company to date that offers topical remedies made from their recipes for Eczema and all types of Psoriasis (including Seborrheic Dermatitis). These herbal creams and sprays prove effective even in most severe cases. Thousands of people have used them and are happy with the results.
Go to the Products Page on the left and begin the healing!
| | |
| --- | --- |
| | |
At last!!! Something that has finally improved my psoriasis. Having suffered for many years trying all sorts of creams, acupuncture etc I came across you. I had read an article in the paper about a Chinese study using cream that contained Indigo naturalis, which triggered significant improvements in the psoriasis condition. I then found you on the web and I am happy to say it works. It has helped reduce and even clear up the redness, especially on my scalp, as you can see from the photos.
I am continuing to use it also on my legs where there also has been an improvement.
Chris H. Belfast, N. Ireland
| | |
| --- | --- |
| | |
My name is Sam and I'm a 22 year old male. I've had psoriasis for about 7 years. It started on my scalp and progressively spread to my torso, arms, and legs. When I first went to a dermatologist I was given T-gel and Selsun Blue shampoos. Needless to say, these did not work … Over the years as the psoriasis got progressively worse and worse I tried everything from psoriasin to different creams, lotions and "natural" soaps/soaks that are supposed to work wonders on different medical maladies. None of these medications or so called remedies came close to working with exception of the cortizone cream which relieved some of the itching. I was now into my college years and desperate to find a solution. I kept my hair long to hide the psoriasis on my head and wore longer clothes to cover up the psoriasis on my limbs. … I came upon the Champori website and was extremely skeptical because I had read all these "promises of relief" from other products. I read some of the testimonials and also found some blogs that discussed the product. Those who wrote about Champori seemed to have remarkable success, but I was still skeptical. The only reason I ended up trying Champori products was because of the money back guarantee. … I am happy to report that they worked: the psoriasis scales began disappearing after a week. The itching stopped and after about 3 weeks the red patches began to fade. I was running out of the spray and cream at this time and decided to purchase more so I wouldn't see a reversal in the progress I had been making. After about 3 months of use, my psoriasis was 100% gone. I stopped using the product completely and the psoriasis has not returned. It has been about 6 months since I have been relieved of my psoriasis. If you are serious about getting rid of your psoriasis this product is the one for you. I cannot thank Champori enough; I finally have my confidence back.
Sam Y. La Crosse, WI
| | |
| --- | --- |
| | |
hi champori
i just want to thank you for releasing the product it cured me and I just got some marks of the psoriasis. I have attached my pics for before and after.
thanks so much
Mandeep P. Mumbai, India
I would like to email you my before and after pics! I am so glad my mom ordered me some Champori a few weeks ago; it COMPLETELY cleared up the eczema and dry skin on my hands that hadn't gone away in over a year! This stuff works better than any prescription I've ever tried! Thanks so much!
Laura B. Vancouver, Canada
I have had psoriasis on my scalp on and off for almost 8 years now. I have tried everything from shampoos to oils to crèmes and pills. Your spray and cream actually calms it down a lot, and white flakes don't fall on my shoulder anymore, thank God. It is almost fully gone, and there are fewer eruptions and less itchiness.
Amy B. Clearwater, FL.
Champori products are:
All natural (made from wild-harvested plants)
Free of side effects
Free of steroids
Free of perfumes
Non-allergic
Safe for all ages
Consistently successful
What a wonderful product you offer!! At last I can feel my skin getting better every day. … You can see for yourself the improvement on my back. … The psoriatic splotches on my legs are all but gone now. Thank you very much indeed!
Pamela M. Chicago, IL
We make every effort to always have enough supply of ingredients for creams and sprays, and will ship your order no later than the next business day.
Hello, I just wanted to say thank you for the help and relief you have provided me since using the Champori psoriasis cream and spray. I have been using the product for 3-4 weeks and seen a remarkable improvement to the extent that I now comfortably wear shorts in public without feeling embarrassed of my condition. Sure, I need to apply daily but it's a small price to pay for the long-term results you can expect.
I had previously tried every medicine, cream and gimmick under the sun and was very skeptical about trying Champori - needless to say I was pleasantly shocked with the fantastic result. I have attached a couple of before and after photos for you to show all psoriasis sufferers out there that there is hope.
Harry N. Rowville, Australia
Hi, It's been little over one month since I used your product for my psoriasis. As you can see, it did wonders for me. The spots in the "after" pictures are all flattened to the normal skin… I wish I knew before that it is possible to heal psoriasis by using Champori products. Now I'm planning on using your products for a long time as maintenance and I hope you never run out of them. Thank you.
Kathy C. San Francisco, CA
I ordered your 5oz combo pack for psoriasis about a month ago. Over the last few years i had been using a variety of products - dovonex, dovobet, protopic (which turned bright red if I had a beer-great fun!) with varying degrees of success. After a month using Champori product the patches were much smoother, so much so that I can't find them with my eyes closed. The redness has also faded considerably. I was quite dubious about buying medication online but this has been a revelation. After 4 weeks the spray and cream are only half finished, so it's excellent value as well.
Shawna S. Pasadena, CA
| | |
| --- | --- |
| | |
My Psoriasis is more than 10 years old and during this time I have tried lots of creams, medicines and UV light treatments. None has helped me much, some had a positive effect for the first 2 weeks but then they lost it. Champori is the first treatment that has showed positive effects within days and after two months of continuous use it is still keeping my Psoriasis under control. I am using both spray and cream.... I am happy because it is all natural and helping me.
I am sending two pictures of my scalp in which anybody can clearly see the difference before and after using the Champori for about two weeks. Thank you, Champori!
Simon W. Worthing, UK

| | |
| --- | --- |
| | |
I'm a 27-year-old woman and I've had psoriasis for over 4 years now. I had a huge patch of it on my leg. It was red, scaly and even painful at times. It embarrassed me and I wouldn't wear shorts in my house around my family, let alone out in public. I couldn't even go to the beach anymore. I tried many different creams and lotions that I bought in stores, but they never helped. I didn't want to go to a doctor because I had heard about the side effects of prescribed medication for psoriasis. I just wanted something that was safe for me and would help! One night I was searching online and came across a message board where somebody mentioned Champori. I had never heard of it before, but the person said how much it helped their skin and when I did some research and found many other people who had positive experiences, plus it was all natural. I was excited hearing about this, but I didn't want to get my hopes up. I ordered the spray and cream and applied both a few times a day. I started to notice a difference about 2 weeks later. The bright red spots were slowly starting to fade away and it wasn't sore or scaly anymore. I was very happy! I felt like there was a light at the end of the tunnel for me. I look at my before and after pictures now and am shocked (and pleased) by the significant improvement after few short months. You can hardly see where the patch was on my leg and I am starting to feel better about wearing shorts. I want other psoriasis sufferers to know that there is hope out there and it's called Champori. Thank you so much!
Mary S. Roanoke, VA
I've had scalp psoriasis since I was about 16 and I'm now 21. It got progressively worse over the past 2 years and I tried all sorts of shampoo's and creams. I went to the doctor about it not so long ago only to be prescribed with dovonex which, to my horror, actually made it worse. I was quite depressed and desperate to find something to help and I found Champori. I was slightly put off by the price at first but I'm really glad that I bought it because it's definitely helped. Within days I started to see improvements- the flaking and itching disappeared and it wasn't long before the redness started to go as well. I feel more relaxed and confident now knowing that there's something I can use to help. And I can wear black tops without being paranoid now, which is brilliant. So, I'd just like to thank you for this product, it is absolutely brilliant and I recommend it to other people. Thanks a lot,
Sheila M. Detroit, MI
| | |
| --- | --- |
| | |
I purchased and used your product and was blown away by the claims about clearing psoriasis and other skin disorders. I must notify you that I am really astounded by Champori effectiveness. My face was dreadful to look at, as you can see in the pictures. I didn't want to leave my house.
My skin disease was called Seborrhea, there is no cure for this and it started to attack my skin a year ago. I felt like there was no need to settle for this, so I began to search the internet. Eager to find a product that would mask my seborrhea or even heal it, I discovered Champori. It was the best thing that I could've run into. When I applied the cream and spray on my skin for three days there were actually dramatic changes! In a week, Champori totally cleared my skin up! People that knew me were astonished at how my skin cleared up overnight; Champori also cleared my dandruff scalp spots when I applied it directly! This product is remarkable and I recommend it to any and everyone who asks: "What happened? Where did your seborrhea and dandruff go?" I am happy to tell them about your product. I believe Champori can work against other skin diseases too; my pictures are the proof!
Jason W. Tilton, GA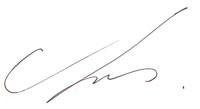 Ollie M.
Champori. PO Box 1553, Pioneer, CA 95666